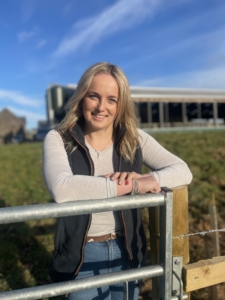 Kite Consulting continues to strengthen its sustainability offering with the appointment of Helen Dent to the team.
Helen, who spent several years as an agronomist before becoming a sustainability consultant, has a particular interest in soils and the part they play in efficient milk production.
"Ruminant farming is the keystone of sustainable farming production and soils play a crucial role in this," she says. "Healthy, fertile soils drive efficient forage production and have a key role in carbon capturing.
"Above all sustainable farming needs to be profitable farming," she adds. "I'm really excited to be targeting sustainability in the dairy sector, an area I'm passionate about."
Helen is a member of the BASIS Environmental Advisers Register, the NFU Net Zero Steering Group and the NFU Next Generation Forum. She is heavily involved with the home dairy and arable farms in Cumbria.